I started dyeing yarn for my own purposes, and on a whim I took it into my LYS and asked if they were interested in carrying it. She asked specifically for superwash, since she has trouble getting superwash in non-solid colors.
This is what I have so far, in DK weight. Three different tri-colors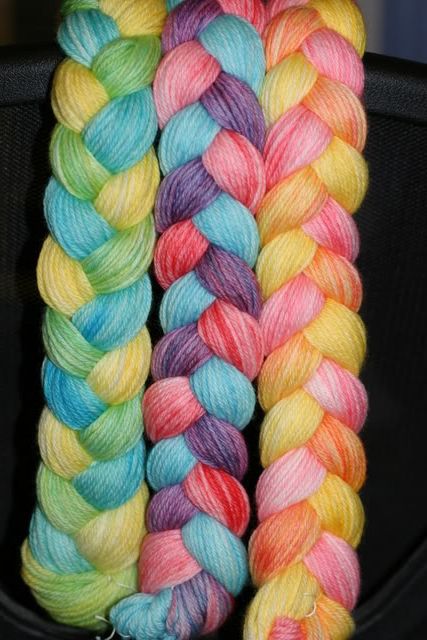 and a 6-color rainbow.